Take this message out far and wide to alert people to the emergency we face and mobilize them to act:
The U.S. Supreme Court Has Taken Away Women's Right to Abortion
Only the People Can Overcome This Take to the Streets and
Rise Up 4 Abortion Rights NOW!
ABORTION ON DEMAND & WITHOUT APOLOGY
FORCED MOTHERHOOD = FEMALE ENSLAVEMENT
RISE UP!
WEAR GREEN!
Wear & DISPLAY #GREEN4Abortion
Green is the color worn by millions of women in Argentina, Colombia, and other countries to express their fierce determination to legalize abortion. We are inspired by their example! Wear green and display green everywhere – on campuses, on the job, on public transport, and on social media. If you are inactive at a time like this, if you aren't fighting this assault on women's lives, you are allowing it – and GREEN is the way to show you are fighting it!
RISE UP 4 ABORTION RIGHTS
Our only way forward and our best way forward is to resist. To step outside the confines of "official" politics and fill the streets with our fury… Rising up with courage and conviction to defeat this assault while bringing closer a future where women and all people are free.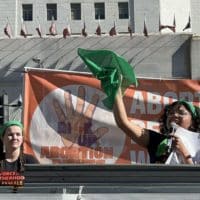 Why we wear #Green4Abortion
Sam Goldman of RefuseFascism.org and an initiator of RiseUp4AbortionRights.org says "The week of Resistance should have people wearing green nationwide in this country. Wearing green, but also displaying green, basically green everything. Spreading the bandana, green banners green flags, and green chalk. I was reading stories of the people who have started the campaign to make abortion legal in Argentina, and one of the quotes that stuck out to me about why you wear green was from this woman Celeste who said
"So that you can recognize and be recognized. Recognizing each other is fundamental in this fight. You are literally taking the taboo out of your bag and you are saying the personal is political and collective."
This is a part of bringing EVERY FORCE that we have into the streets.
STOP THE DOMINO EFFECT!!
Women in an increasing number of states are losing their fundamental right to control their own bodies – from Texas to Florida, to Idaho, to Missouri – and this is JUST THE BEGINNING!!
Imagine being imprisoned for a miscarriage or being forced to have a child against your will! Imagine your rapist and his family having the right to sue anyone who helps you abort! LAWS Like These Already Exist In The United States!
Additional states are proposing similar laws, with momentum toward criminalizing other basic rights, including Contraception, Marriage Equality, and Interracial Marriage.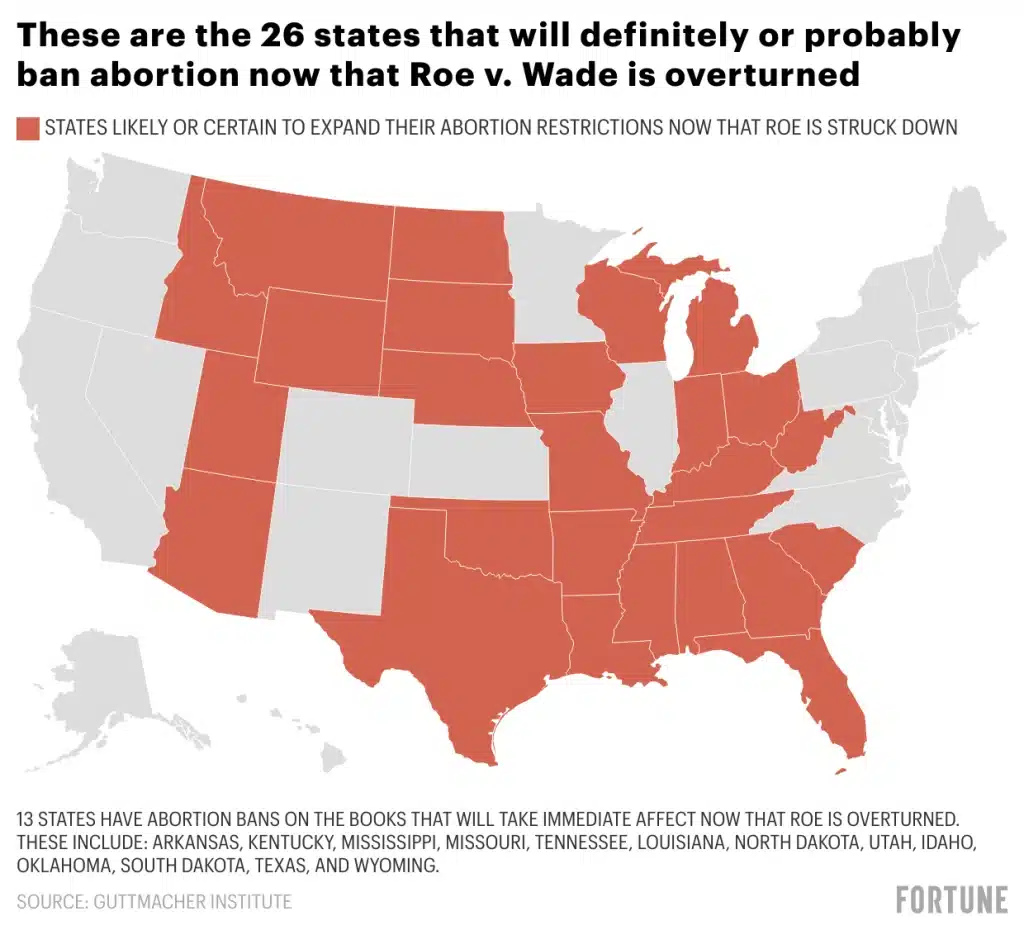 WHAT CAN WE DO?
WE MUST DO WHAT WOMEN IN ARGENTINA, MEXICO, AND COLOMBIA HAVE DONE.
For generations, abortion was criminalized in those countries. Then, women took up the Green Bandana. Through courageous, relentless protest, they DE-CRIMINALIZED ABORTION!
We, too, must change what is possible here through our struggle. Show solidarity with our sisters in Latin America and with women across this country. Wear Green & Rise Up! We need to be spreading the GREEN WAVE that does not stop until we defeat this war on women!
The Illegitimate Overturning of Abortion Rights Must Not Stand!
ABORTION ON DEMAND & WITHOUT APOLOGY!